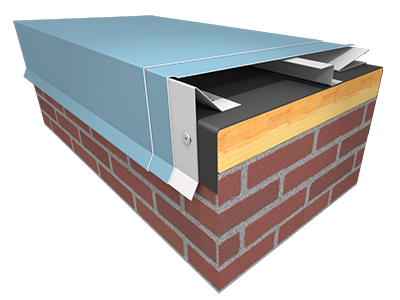 Profile Options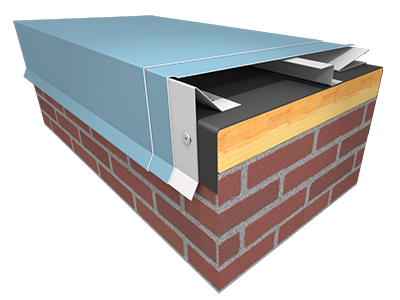 Greater than 18" Wall - Front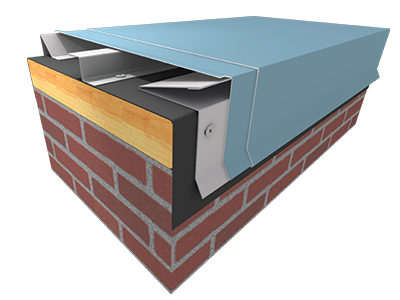 Greater than 18" Wall - Back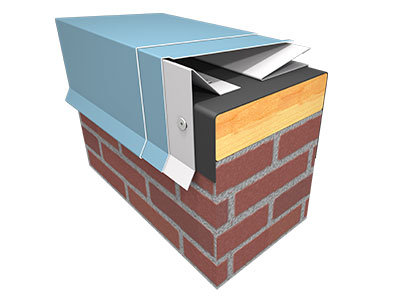 Less than 18" Wall - Front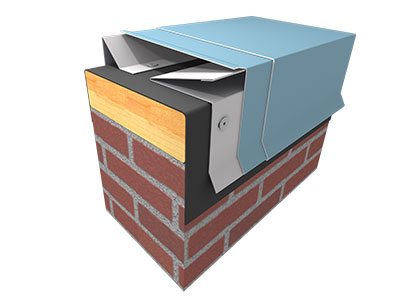 Less than 18" Wall - Back
Rapid-Lok SL Coping
Rapid-Lok SL Coping is a snap-on system with continuous cleats front and back with no exposed fasteners.  The system includes the coping cover offered in a wide variety of materials, gauges, and colors in 12'-0" lengths; a continuous 22 gauge canted front cleat to provide slope and spring rear cleat to snap-on; and guttered internal splices that eliminate the need for caulk or tape at the joints.  Rapid-Lok SL Coping has a 20-year 120 mph windstorm warranty and has been tested per  ES-1 as required by International Building Code for low-slope perimeter edge systems.  Factory fabricated miters, end caps, and other accessories are available for a complete Rapid-Lok SL Coping installation.
Product Info
Accessories
Inside & Outside Miters:
Z Miters:
Transitions:
End Closures:
End Terms:
Inside & Outside Tee Miters:
Step Miters:
Peak Miters:
Valley Miters:
CAD Details
Details provided allow for typical expansion and contraction values of the metal cladding materials as provided by ATAS International, Inc only. Allowance must be made for additional sub-structure movement based upon materials used and overall project design.
Documents