Request an Architectural Guide Specification
Do you need assistance in creating an architectural guide spec? ATAS can help you! Use the "Request a Spec" button to send an email with all the information you need included in your specifications. An ATAS employee will be in contact with you to clarify your needs before sending you a completed specification.
---
RIB SpecLink
SpecLink members are able to specify our products using SpecLink Cloud. Sections include metal shingles, metal roof tiles, metal roof panels, metal wall panels, insulated metal wall panels, and roof specialties, along with several other sections. Their database of over 783 sections can be expanded or collapsed to provide outline, short form, and full construction specification, without the need to start over at each phase of a project.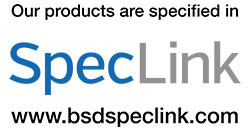 ---
MasterSpec
MasterSpec is a comprehensive library of specifications that covers over 1700 sections in full-length, short form, and outline formats. MasterSpec specifications are customizable and include qualitative product overviews, editing instructions, reference standards, manufacturer and product comparisons, drawing coordination and specification checklists. This tool allows specifiers and architects to create specs more quickly and customize their specs by deleting portions that don't apply to their project.
Please contact ATAS for a guide specification for the following products: 05 7500 Decorative Formed Metal (column covers), 07 3116 Metal Shingles, 07 3219 Metal Roof Tiles, 07 4213.19 Insulated Metal Wall Panels, 07 4213.23 Metal Composite Material Wall Panels, 07 7123 Manufactured Gutters and Downspouts, 09 5423 Linear Metal Ceilings, 23 5613.13 Heating Solar Flat-Plate Collectors.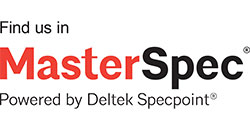 ---
Spec Writer
Use the ATAS Custom Spec Writer to create your own editable specification. The Spec Writer is compatible with Internet Explorer and Mozilla Firefox