ATAS International, Inc. is a family-owned business that went from a siding and trim installer to an industry leading manufacturer of metal panels for the building envelope, with locations across the United States. Aluminum Trim And Shapes was founded in 1963 by Jacobus "Jack" P. Bus in his home's basement in Rochester, NY where he and wife, Nel, and children resided.
The journey to become business owners started when Jack and Nel moved from the Netherlands in the 1950s. The hardworking duo saw a business opportunity while Jack was installing siding and trim in Rochester. Prior to the advent of portable forming equipment, he noticed contractors did not have the ability to bend their own products on-site. Jack then had the idea to do it for them, and provided bent trim and other products to the contractors for their projects. This business was well-received, and the company has seen tremendous growth over the years.
In 1972, Jack moved his company and its original equipment from their home's basement into a 12,000-square-foot facility in Rochester. Despite having doubled their space, ATAS quickly outgrew their Rochester facility. Seeking a better location to allow for a larger distribution radius—the company moved to Allentown, PA in 1985. With sons Dick and Jim at his side in management roles, the Bus family saw opportunities in various markets by creating a large variety of innovative products. This, combined with their focus on quality, customer service and family, has made ATAS an industry leader.
Today, ATAS has two locations in Allentown, as well as facilities in Mesa, AZ and University Park, IL. BRIGHTSMITH Coaters, a sister company of ATAS, acquired their coil coating facility in Morrisville, PA in 2008 and their post-painting facility in Trenton, NJ in 2016. ATAS product categories include metal wall cladding, metal roofing, ceilings, perimeter edge metal, and accessories for commercial and residential buildings. The majority of ATAS operations and BRIGHTSMITH locations are ISO certified. ATAS Allentown has earned ISO 9001:2015 with design; ATAS Mesa has earned ISO 9001:2015; and BRIGHTSMITH Morrisville and Trenton have earned the ISO 9001:2015 International Quality System Standard. ATAS University Park is working towards becoming ISO Certified. This certification assists ATAS with maintaining industry leadership; utilizing a customer focus and quality improvements that are consistent with continued growth, enhanced customer service and employee satisfaction; harnessing growth responsibility.
As new products and profiles are created every year, the Bus family remains as the central element. Dick serves as President, and Jim as Executive Vice President. Dick and Jim's children have active roles in ATAS and BRIGHTSMITH. Mark and Eric started at ATAS like their father, they were handed a broom to sweep the shop floors and taught how to load trucks. Eric worked his way around the shop from shipping and receiving to a machine helper, building crates, working second shift and setting up a few machines for the day shift. In 2001, Eric moved to Arizona to work at the Mesa facility, serving as the Plant Manager, and in 2013 he relocated back to Allentown as the Operations Manager to focus his efforts in the production area. Mark stayed in Allentown and has worked within sales and customer service, and now serves as National Sales Manager. Two of Jim's children, Tiffany and Tony, started their careers in the family business in supporting roles. Tiffany Hutcheson is the Assistant General Manager at BRIGHTSMITH Coaters, while Tony works as Product and Process Manager at BRIGHTSMITH Coaters.
It is clear that the Bus family and the ATAS employees have a love and dedication to the metal construction industry. Some employees, such as Vice President of Sales and Marketing, Jim Bush, and Dutch Seam Line Operator, Mike Rex, have been with ATAS since the doors opened in Allentown in 1984. Several employees even have multi-generational family members working at ATAS. Finding a family business with strong roots, devoted employees and dedication to the industry is rare. Finding one that is recognized as an industry leader with quality at the core of everything it does makes selecting your next metal manufacturer that much easier. These values helped ATAS earn a Lehigh Valley Top Workplaces Award for five consecutive years.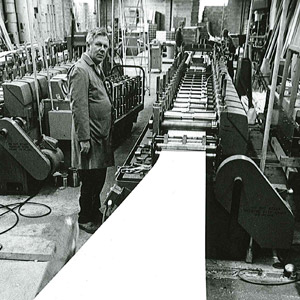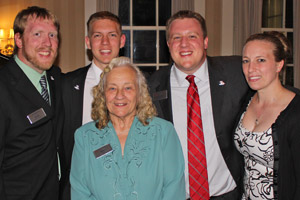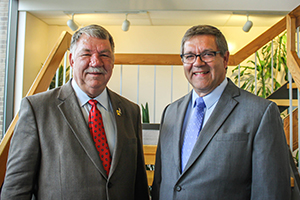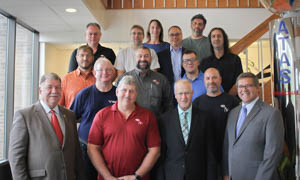 MANUFACTURING FACILITIES OF ATAS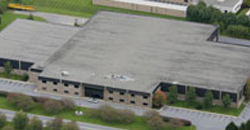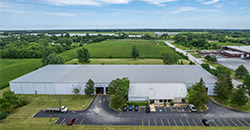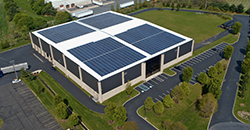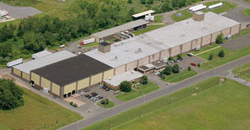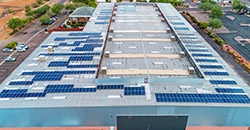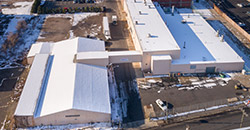 AFFILIATES OF ATAS
NATIONAL AFFILIATES
REGIONAL AFFILIATES