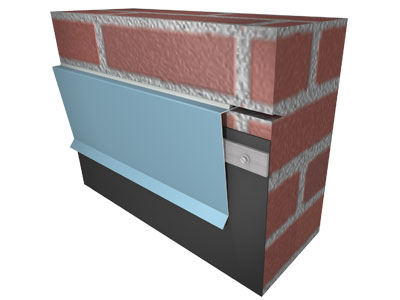 Profile Options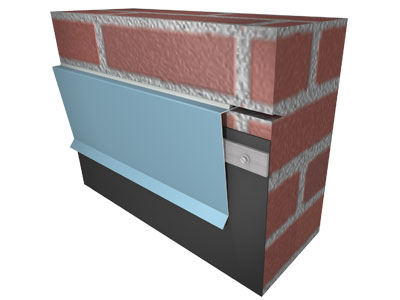 1-Piece In-Wall Mount
1-Piece Surface Mount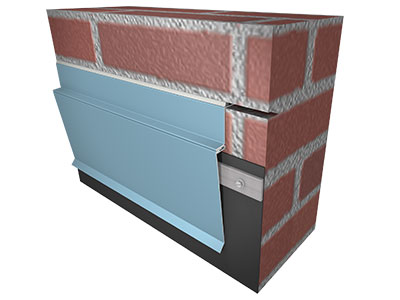 2-Piece In-Wall Mount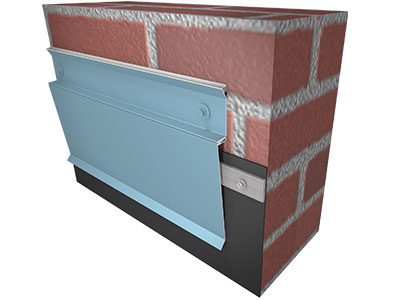 2-Piece Surface Mount
Counter Flashings
ATAS offers two styles of Counter Flashing; a 2-piece system with receiver and snap-in skirt, or an economical 1-piece system. Both the 2-piece and 1-piece counter flashings are available as surface mount, reglet, or through wall. Counter Flashing is provided in 12′-0″ lengths, pre-punched for fasteners, and is available in a range of materials, gauges, and colors.
Job-Specific Fabrications:
In addition to our full line of stock standard items, ATAS International offers a wide range of custom fabrication capabilities to fit any project's needs. Radiused sections and accessories including miters, T-miters, end caps, and end closures are available for all perimeter edge products. Options include fabricated and sealed or welded and PVDF painted to match. Available in over 40 PVDF stock colors, our products come equipped with industry expertise and technical support, including design and development assistance, product specification guidance, and installation support.
CAD Details
Details provided allow for typical expansion and contraction values of the metal cladding materials as provided by ATAS International, Inc only. Allowance must be made for additional sub-structure movement based upon materials used and overall project design.
Documents