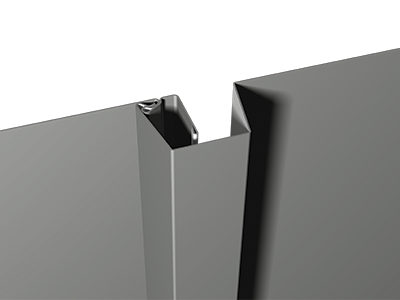 Profile Options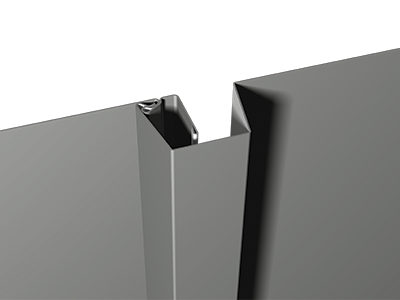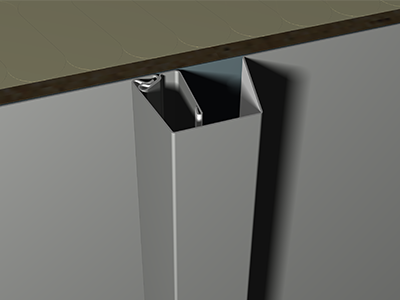 Vertical Wall Application
Monarch Batten Seam
Monarch™ is a "batten" style panel with an integral batten and seam. The batten seam and lock are an integral part of the panel, and a vertical "leg" is formed as an extra water barrier. A clip is hooked over the leg; this allows for the expansion of the system. The panels interlock with each other. All clips and fasteners required to install the panel are concealed with the batten of the consecutive panel. Continuous panel lengths eliminate cross seams. Easy one-piece installation lowers on-site labor cost, and there are no extra caps or strips to install. Also, no special equipment is required to zip or seam the panels together.
Line Drawing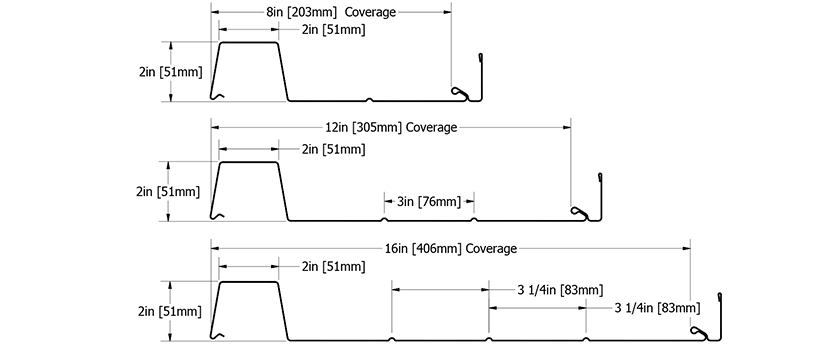 Product Info
SKU:
Material:
.032, .040, .050* aluminum
24, 22*, ga. metallic coated steel,
24 ga. 55% Al-Zn alloy coated steel with acrylic coating
16, 20 oz. copper*
Panel Coverage:
8″
12"
16"
(Stiffening ribs standard, specify without)
Minimum Panel Length:
Maximum Panel Length:
Transportation limitations and/or product and project design considerations
Panel Depth:
Texture:
Finish:
Colors:
Anodized:
Accessories:
A complete line of trims available in matching colors, gauge, and finish or as specified.
CAD Details
Details provided allow for typical expansion and contraction values of the metal cladding materials as provided by ATAS International, Inc only. Allowance must be made for additional sub-structure movement based upon materials used and overall project design.
Gallery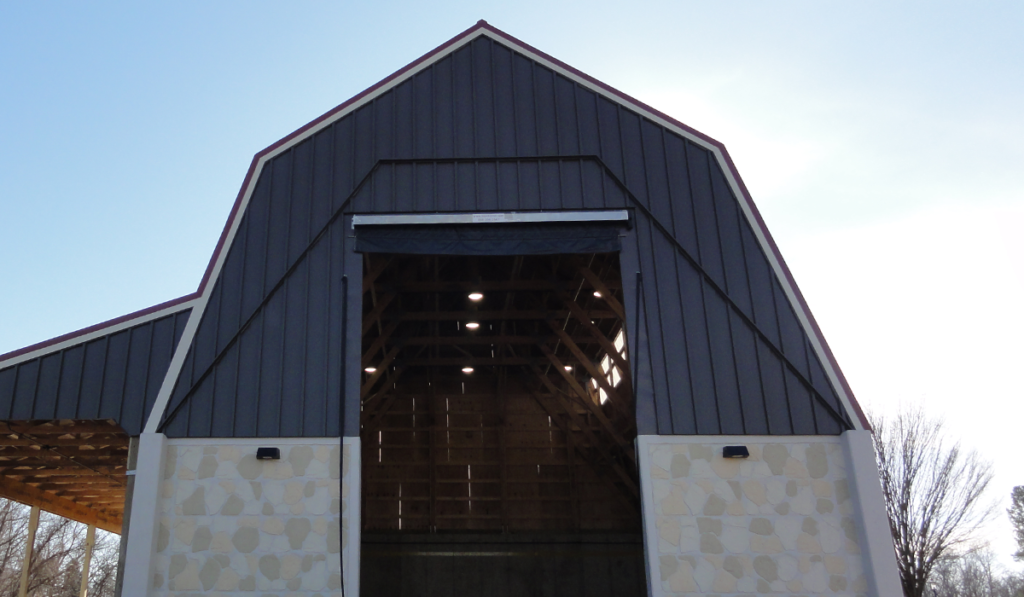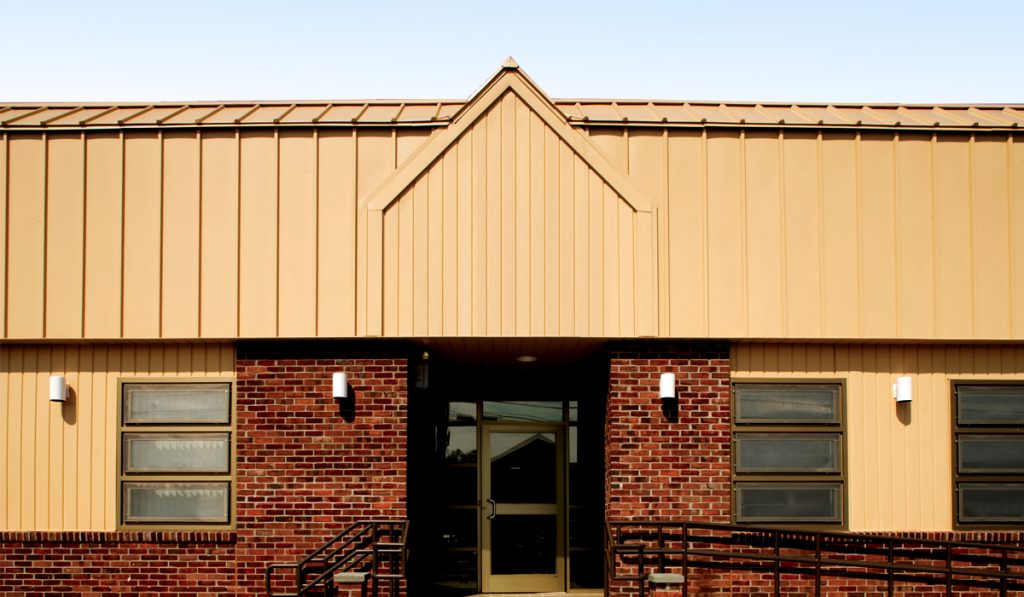 Documents