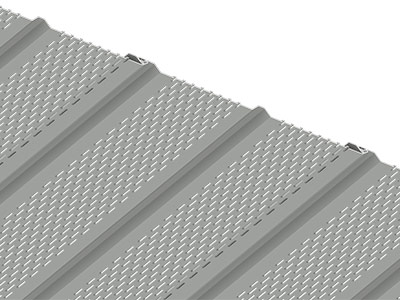 Profile Options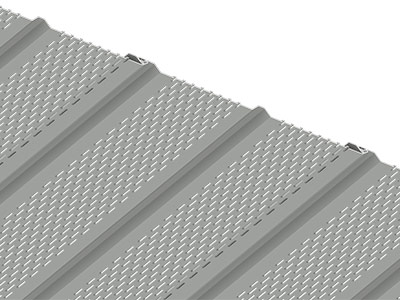 MPV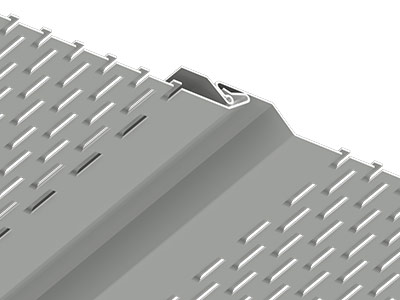 MPV Interlock
Wind-Lok Soffit | MPS, MPV
Wind-Lok® Soffit Panel system is a V-groove designed panel with the "hook, pull and fasten" interlock design. This design allows for one of the strongest panel interlocks on the market today and allows for quick, easy and permanent installations with concealed fasteners. Vented Wind-Lok™ Soffit Panels are lanced, which have open space for airflow at both sides of rectangular protrusions allowing for air circulation and reducing condensation. Panels may be solid or vented. Typical applications for Wind-Lok™ are wide overhangs and ceilings on porches, breezeways, carports and patios.
Florida Building Product Approval: FL 16083.1
Line Drawing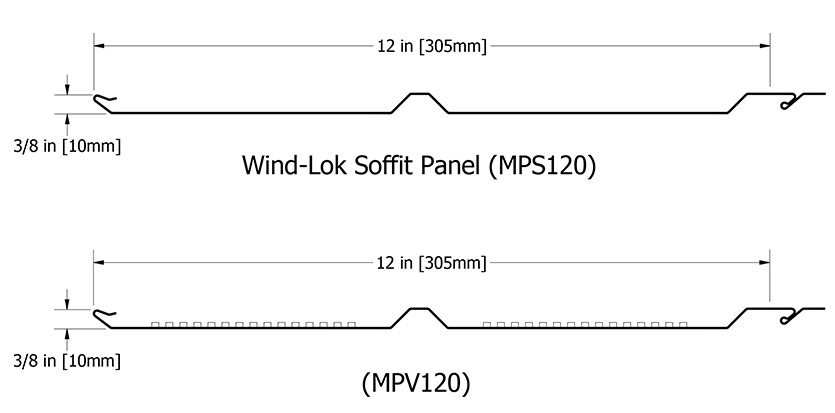 Product Info
SKU:
Material:
Panel Coverage:
Panel Length:
Standard length is 12'-0"
Special lengths are available with a 8'-0" minimum, maximum 25'-0"
Panel Height:
Texture:
Smooth
Stucco Embossed
Wood Grain Embossed (.032 aluminum)
Available:
Finish:
Florida Building Product Approval:
Colors:
Anodized:
Clear Satin
Dark Bronze
(MPS120 only)
CAD Details
Details provided allow for typical expansion and contraction values of the metal cladding materials as provided by ATAS International, Inc only. Allowance must be made for additional sub-structure movement based upon materials used and overall project design.
Gallery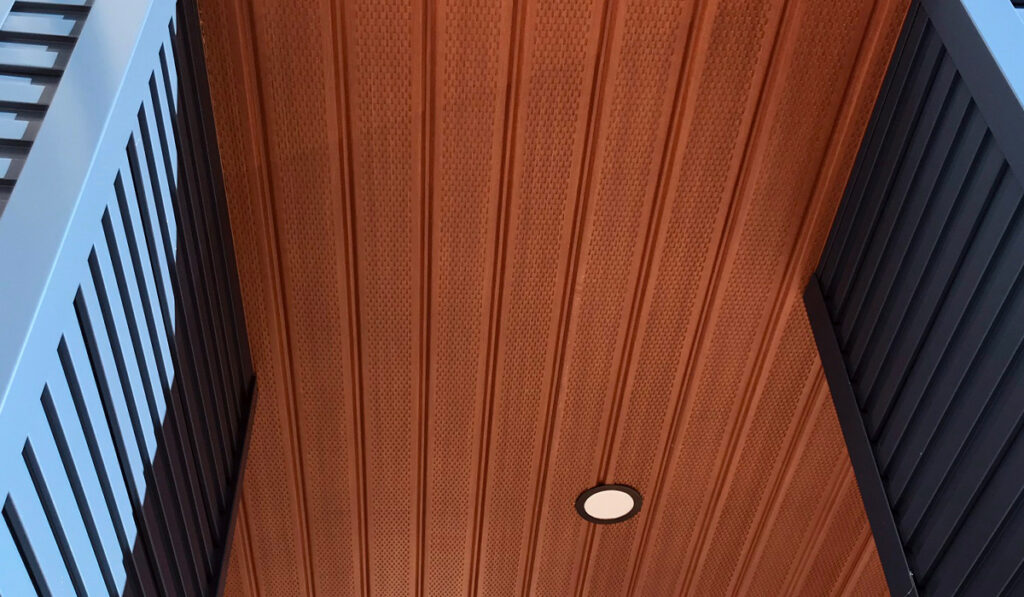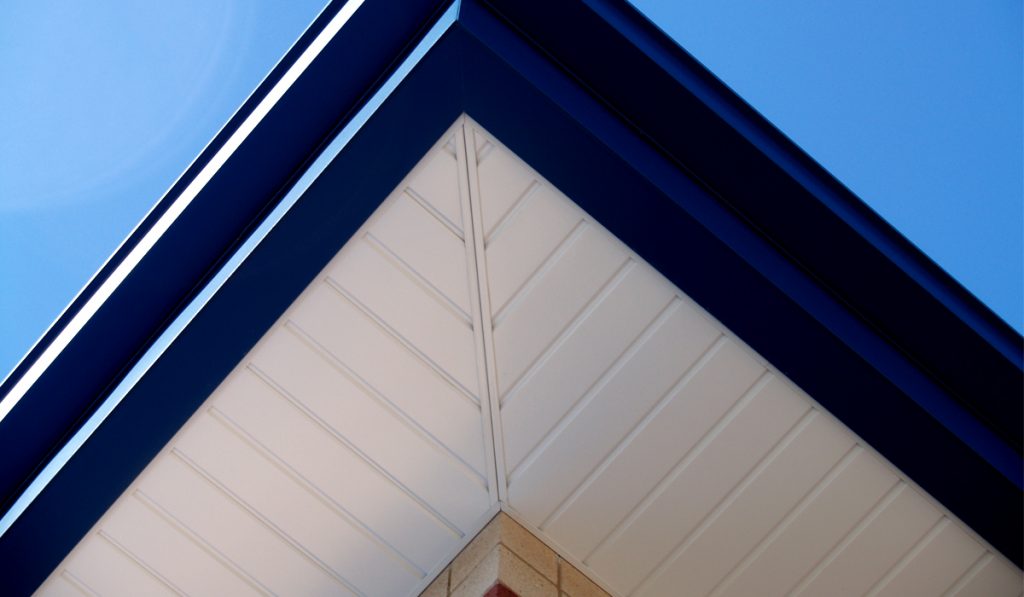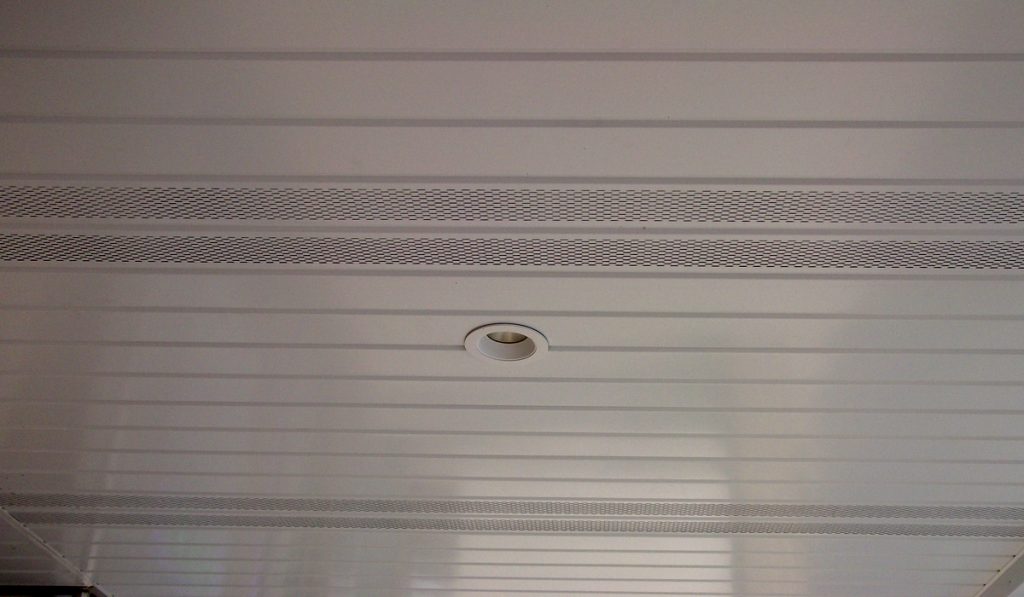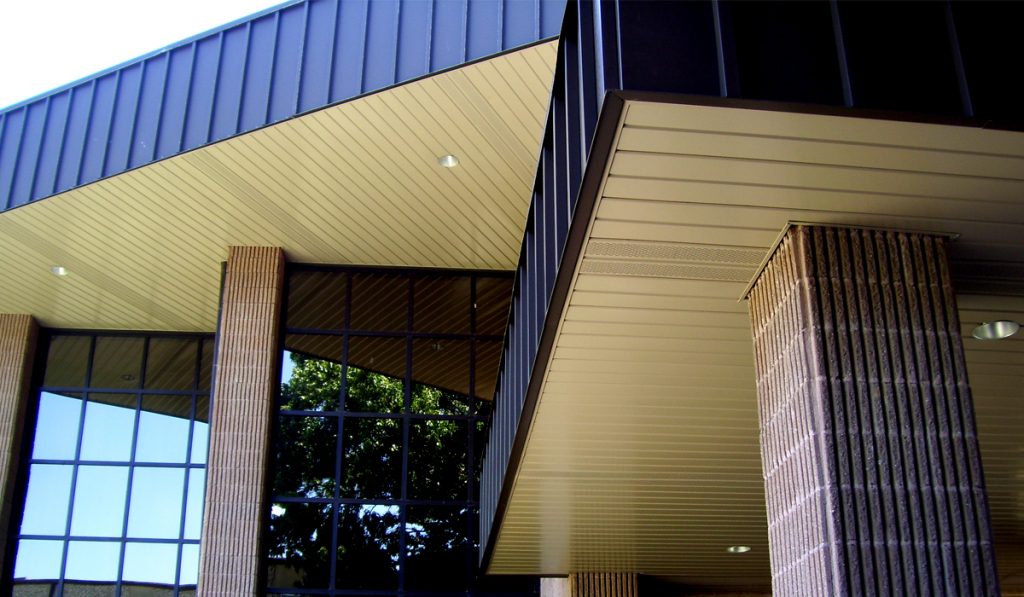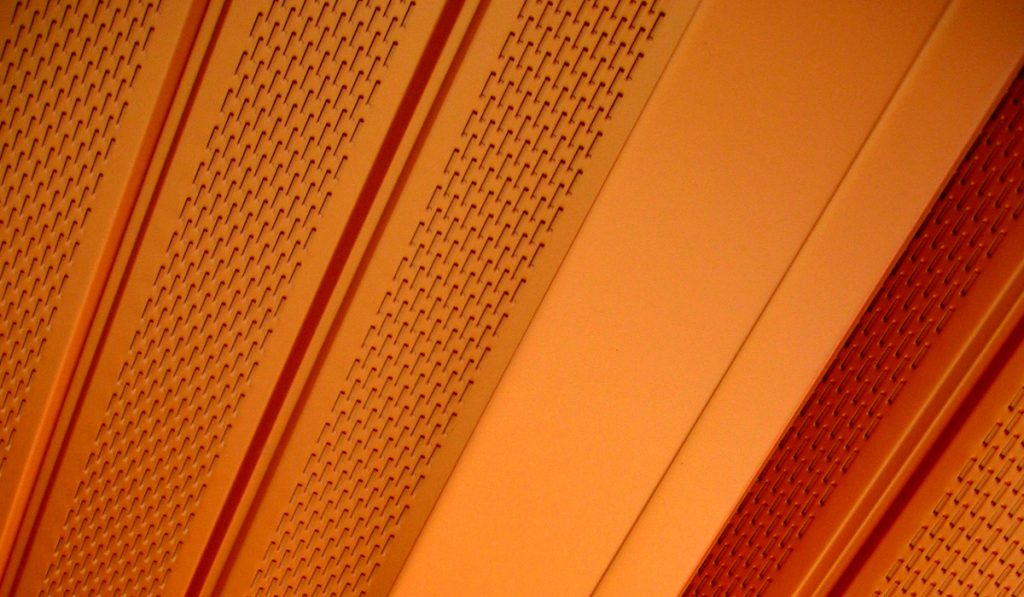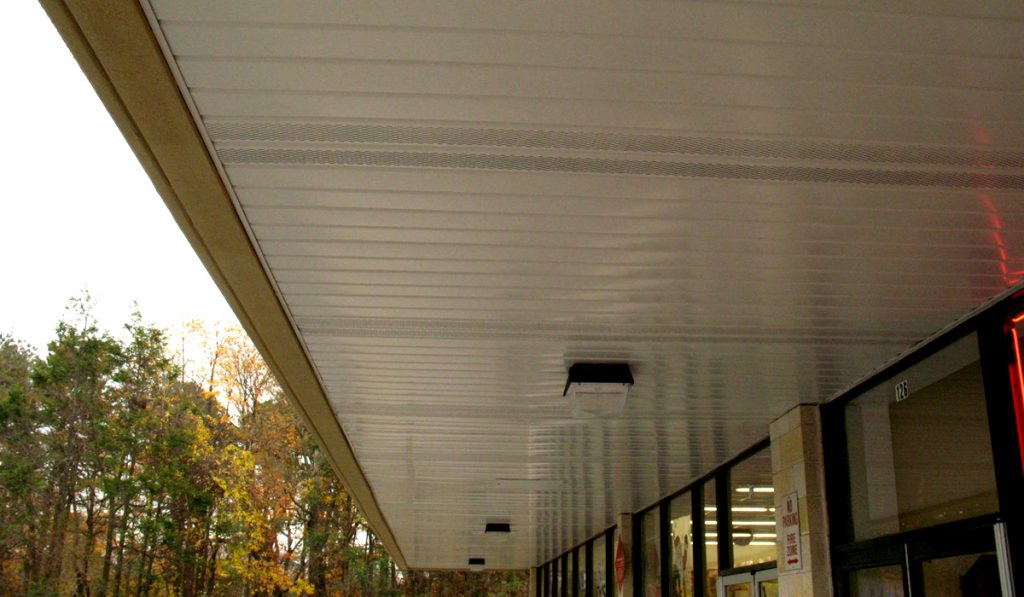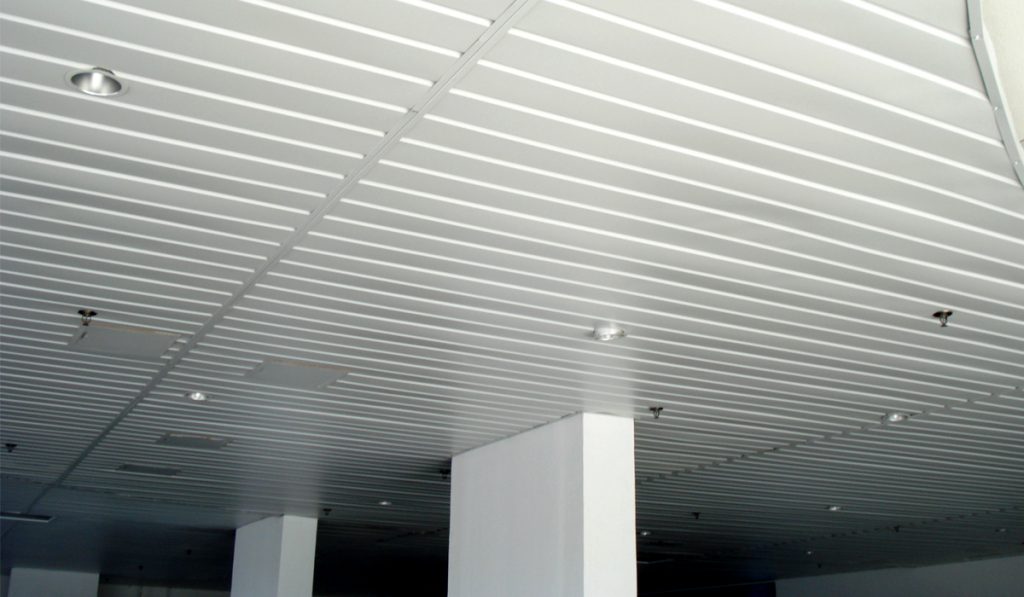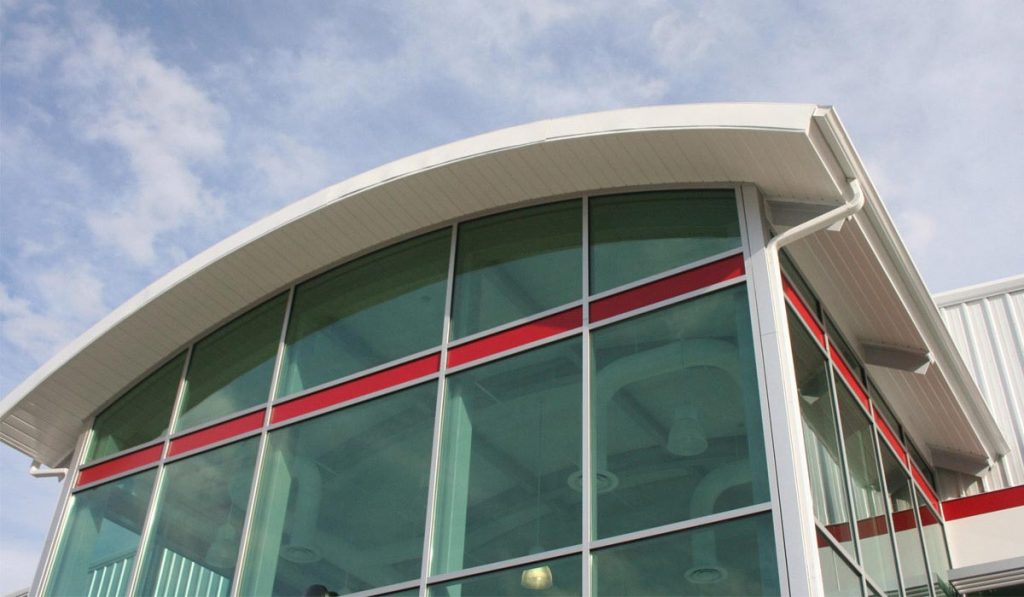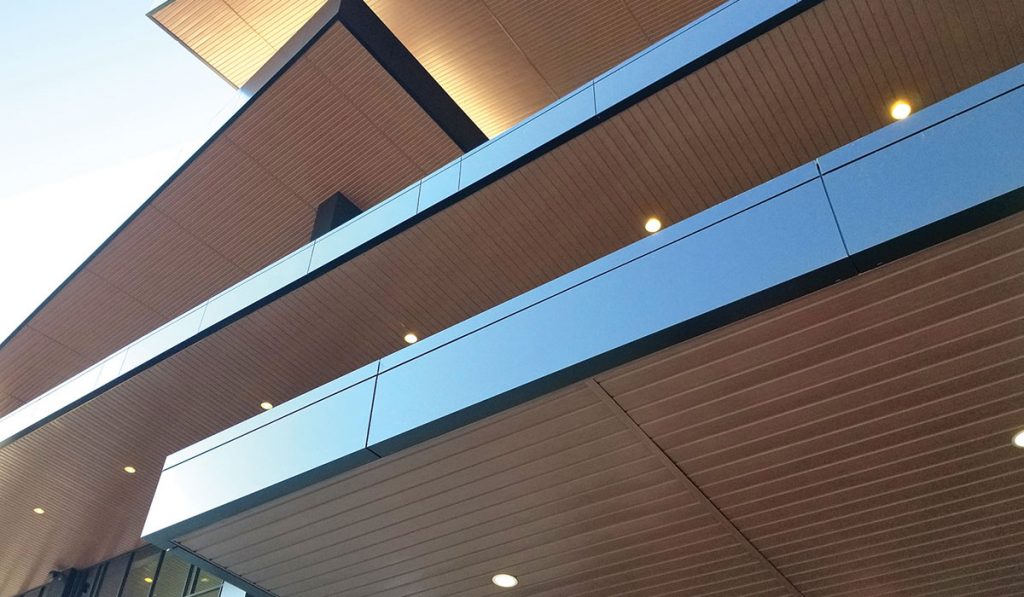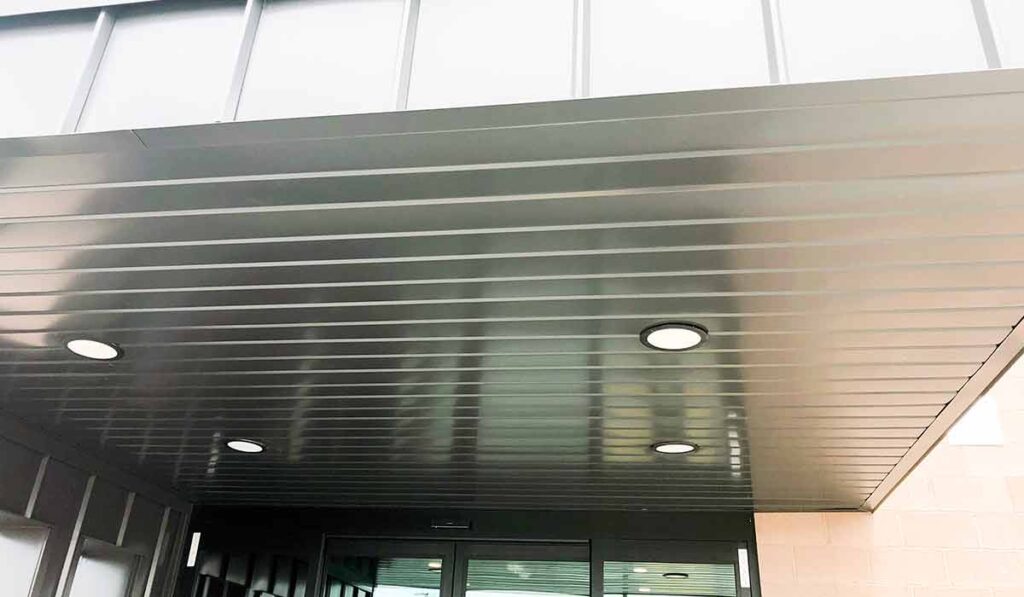 Documents